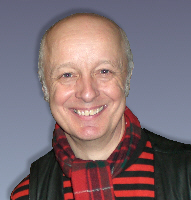 Disclosure and Barring Service
tel: 0300 0200 190
In preparing this page I have been in contact with the DBS who were all extremely friendly and helpful. If you're in any doubts, please contact them directly.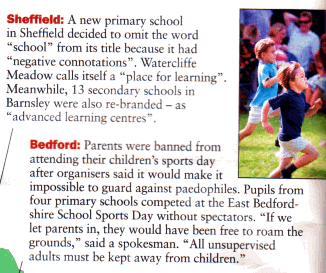 Taken from the full page published in THE WEEK December 2009.
DBS checks and Visiting Authors!
As a visiting author, I do NOT expect to be left in sole charge of any number of children at any time. Therefore I do NOT need a DBS check. If your school, council or local authority insist that an author paying a single visit to your school needs a valid DBS check then they are asking the impossible.
OFSTED says: there is no requirement for visitors to schools to have a DBS check unless they have regular and unsupervised contact with children.
Why is it impossible?
There is NO single valid certificate or documentation available to authors who travel round the country visiting schools. If there was such a thing I'd have it. But there isn't so I haven't.

A proper DBS check has to be applied for by the employer, using my original passport, driving licence and so on. I visit about 50 schools a year, so how is that going to work? Back in 2006 I had a CRB form done at my own kids' local school in York, but when I found that it did not cover me for visiting anywhere else, I didn't renew it.
What is the correct proceedure?
Authors are classed as visitors to your school and therefore should always be accompanied.

We are not teaching staff so we have no authority, no union protection and no professional teaching insurance, and so for our own protection as well as that of the children we do NOT expect to ever be left in sole charge of any number of children.

The DBS check is only necessary for people coming into regular unsupervised contact with children. Clearly this does not apply to authors doing a single visit supervised by a staff member.
I'm truly sorry if you're trying to arrange an event with me, and you find you are being hampered by somebody in an office far away that you probably will never meet, who is insisting on me going through some sort of vetting procedure. Some authors (including Michael Morpurgo and Philip Pullman) object on principle, and I sympathise with them. However I don't object on principle, I object because what is being asked is a/ unnecessary, b/ contrary to government guidelines, c/ almost impossible to comply with. All that is required is that I am accompanied throughout a visit, and so please can we have some common sense over this.
Public Liability Insurance
Yes, I've got it, so I'm covered for up to £5,000,000 in case any child has a nasty accident resulting from the dangers that arise when I stand in front of an audience showing off some fun maths.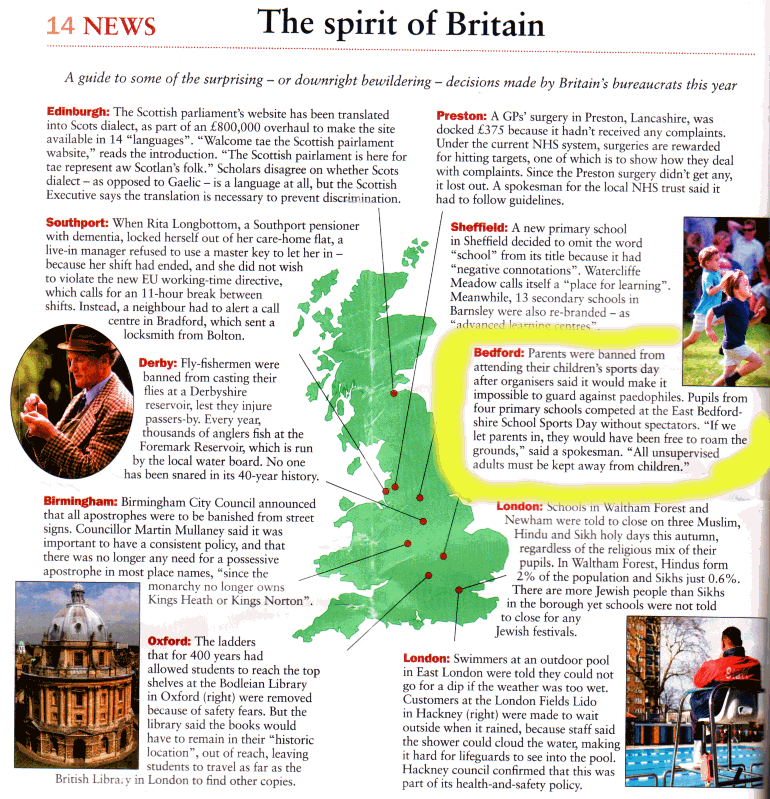 This page is taken from the brilliant magazine THE WEEK December 2009